Local News – WCHS Network | News • Sports • Business | Charleston, WV
WCHS-AM
Oak Hill man accused of stealing woman's debit card information
OAK HILL, W.Va. — A Fayette County man is facing dozens of counts relating to fraudulent charges.
According to the Fayette County Sheriff's Office, 40-year-old Jason Rice, of Oak Hill, has been charged with 74 counts of felony computer fraud and obtaining money under false presence.
A woman told deputies she hired Rice to do work on her home. The victim said Rice didn't take payment through a check. He then allegedly attached the woman's debit card information to multiple money transfer apps. The victim said she then began to notice suspicious transactions on her bank statement.
Deputies said a fraud investigation started on September 5. More than $7,000 in transactions were made between June and September of 2023, according to investigators.
Rice was arraigned by a Fayette County magistrate and is currently in the Southern Regional Jail.
Source:
Local News – WCHS Network | News • Sports • Business | Charleston, WV
---
Huntington man arrested in stabbing incident
HUNTINGTON, W.Va. — Huntington Police have arrested and charged a man with one felony count of malicious wounding following an early morning stabbing.
Officers were called to the Huntington City Mission at around 7:40 a.m. Wednesday.
The stabbing allegedly stemmed from an altercation between two men. The victim, a 40-year-old man from Jamaica, New York, sustained non-life threatening injuries after enduring a stab wound to the shoulder with a box-cutter.
Police identified the suspect as Jeremy Smith, 42, of Huntington. Smith was arrested at the scene and is currently being held at the Western Regional Jail.
Source:
Local News – WCHS Network | News • Sports • Business | Charleston, WV
---
Yeager Airport approves more funding for ongoing projects, including environmental study towards runway expansion
CHARLESTON, W.Va. — More funding being approved for major ongoing improvement projects underway at the West Virginia International Yeager Airport.
A monthly meeting was held Wednesday where a couple of major Division of Multimodal Transportation Facilities grants were approved for the Airport Terminal Project (ATP), as well as Phase III of the ongoing Environmental Impact Study being conducted at the airport.
The first grant pertaining to the airport's improvement and rehabilitation of its terminal building was for approximately $55, 556, and it will specifically help towards the installation of a new roof on the building, among other projects.
The second major grant, Phase III of the EIS was approved for $114,526. The environmental study is being conducted to send to the FAA for the proposed Runway Safety Area project that would expand Runway 5-23 to the northeast.
CRW President and CEO Dominque Ranieri said they are currently a year into the 2-year EIS process, and she said they anticipate there could be as many as four phases as part of the study.
The two Multimodal grants match the federal grants the airport has already received for the projects, Ranieri told MetroNews. She said they provide a 5% match to CRW's 10% to help with the funding to get the projects off of the ground.
"We are so excited to work with the state and have these grant matching supports, because without them the airport wouldn't be able to accept as many projects and grant funding from the FAA," Ranieri said.
Ranieri said CRW does everything they can to keep costs to the airlines low, but that's how they get the funds to operate the airport.
"If we were to raise our costs to the airlines in order to match these grants without any help, we would likely lose air service," she said.
However, the EIS and the potential runway expansion project comes with some pushback, as a portion of it would cut into Coonskin Park. 
The local environmental protection group known as Save Coonskin Park has been raising opposition for the project, asserting it will cut and fill, via mountaintop removal, over 440 acres of wilderness in the park, as well as make an additional 375 acres nearly inaccessible to the public.
The group is planning to hold a rally at the park Sunday, October 1 to continue to oppose the airport's project and to call on local, state, and federal officials to permanently protect Coonskin.
"It's imperative that we come together to protect Coonskin Park from irreversible damage, "said Chad Cordell, a representative of the Save Coonskin Park movement. "Our goal is to continue building the momentum of the overwhelming community support for protecting Coonskin and to explore alternative solutions that ensure the preservation of this natural treasure."
The main rally will take place at the park from 2-3 p.m. Sunday at the Gorman Shelter, one that's in the heart of the potential project's placement zone. Other activities, community art and live music will be held there from noon to 5 p.m. that day.
Source:
Local News – WCHS Network | News • Sports • Business | Charleston, WV
---
Charleston City Council aiming for PODA ordinance allowing for to-go outdoor alcohol in designated areas
CHARLESTON, W.Va. — After Huntington became the first West Virginia city to allow alcohol to be served to-go in certain areas outdoors, Charleston is now also trying to get on board with the move.
Legislation known as PODA, or Private Outdoor Designated Areas for alcoholic beverages to be consumed was passed in West Virginia earlier this year, and earlier this month, the State Alcohol Beverage Control Administration approved the permit for two bars in Huntington.
Now, Ward 20 Charleston City Council member Chad Robinson came on WCHS Radio's 580 LIVE Wednesday to announce the newly composed bill by the council to allow the same permit to come to the Capitol City, as well as where the target locations for PODA would be if passed.
"This is something important for our downtown businesses," Robinson said on 580 LIVE Wednesday. "Not only for our downtown businesses, but the PODAs that are drafted in the current bill are City Center Slack Plaza, Elk City, Bridge Road, and the Capitol Market."
Along with enforcing patrons to stay in the designated areas with their alcoholic drinks at the four proposed locations, the ordinance would also require them to purchase a designated plastic cup at the bars of these locations to drink it out of, which Robinson said would either be color-coordinated or have a PODA logo on it.
Robinson said signage will be posted on all entries and exits of the PODAs explaining the precise guidelines.
He gave an example of how this would look here in downtown Charleston on perhaps a typical Friday night.
"You'd go into say, Fife Street, buy an alcoholic beverage in a designated cup, all of those restaurants or bars will have designated cups that you purchase, walk down Fife Street, the ally, enjoy your adult beverage, walk into Adelphia, have another drink," he explained.
Robinson said it's a bipartisan bill which has gotten support from both the House and Senate, as well as the majority of council members and the community, as a whole.
"I've had nothing but positive comments, I may have received one negative, but it wasn't really negative, it was more, 'hey, Chad, look at this," Robinson said.
He said downtown bars and restaurants have also been greatly in support of the ordinance as they believe it would only enhance their businesses.
"It's good for our businesses, it's something that gives them an option to work together to build more customer-base downtown," said Robinson.
Robinson said he and some other council members will meet with downtown restaurants and businesses tomorrow, Thursday, September 28 at 9 a.m. at Adelphia Sports Bar to discuss the proposed ordinance further and make any necessary changes that work with them.
On Monday, October 2 they will meet with the full council to take up that drafted ordinance.
Source:
Local News – WCHS Network | News • Sports • Business | Charleston, WV
---
Belle Chemical changing hands
BELLE, W.Va. — Atlanta-based chemical manufacturer Arclin has announced the acquisition of the Belle Chemical Company in Kanawha County.
In a Wednesday news release announcing the purchase, Arclin said the purchase will expand their capabilities in North America and is viewed as a key step in the company's strategy toward expanding its product presence into markets adjacent to is core chemistries and business.
Arclin make polymers and engineered products used in a variety of industrial applications. The materials are commonly used for products in the construction, agriculture, transportation infrastructure, weather and fire protection sectors.
"The addition of the Belle Chemical business, which is operated by a great team in West Virginia, is an exciting opportunity for Arclin," said Bradley Bolduc, President & CEO of Arclin. "Arclin has a strategy to diversify our product offerings into markets that are related to our core chemical competencies. The addition of the Belle Chemical business will provide further diversification into water treatment, health care, pharmaceuticals, agriculture, oil & gas, and electronics, all areas we are excited about in the future."
The Belle operation, located at the former Dupont plant along the Kanawha River in the community of Belle in Kanawha County employs 60 people. Bolduc called those 60 workers the most impressive part of the operation.
"One of the things that impressed us the most about that location and the business were the folks who've gone through a lot of change in the last several years. Like we would expect in our culture, they pulled up their boot straps and went to work. They turned things around for the business and the location. We love that probably the most out of everything we saw there," he explained.
Bolduc added, the employees in Belle can rest assured their jobs are safe–and Arclin hoped to add more staff moving forward.
"Our goal is to grow this business and growing typically means you're going to need more people, qualified people, good, hard working folks and we believe that's what we got at Belle with the acquisition, so we're excited," he said.
"The sale of the Belle Chemical Company to Arclin was a logical next step for the business as Belle Chemical Company transitions to a growth company," said Belle Chemical Company Plant Manager Alicha Hunt in the press release. "Belle's customers will benefit from Arclin's breadth of expertise in chemical manufacture and distribution and interest in rapid deployment of resources in support of the growth strategy."
Officials said the transition is already underway and they anticipate no issues. The company began operating as Arclin Amines earlier this month. The West Virginia plans is now one of 12 Arclin facilities across the United States and Canada.
Source:
Local News – WCHS Network | News • Sports • Business | Charleston, WV
---
Eight Kanawha County Schools sound off in 76th Majorette & Band Festival
CHARLESTON, W.Va. — The longest-running music festival in West Virginia tacked on another edition Tuesday.
Eight Kanawha County schools and their marching bands participated in the 76th installment of the Majorette & Band Festival in Charleston at Laidley Field.
All eight schools performed their festival sets for the hundreds in attendance and the judges scoring the contest.
Trophies were then awarded for the Grand Champion band and first and second-runner up. The bands can also earn medals for how they are scored in several categories which include percussion, marching and general effect. The bands were ranked by the judges based on the average points they scored in each of the participating categories.
This year's Festival Grand Champion is Sissonville High School.
First runner-up was Nitro High School. Second runner-up was given to George Washington High School.
The five other participating schools were Capital, Herbert Hoover, Riverside, South Charleston and St. Albans.
A total of six students competed for the title of Miss Kanawha Majorette. The 2023 champion is Mia Bartoli of George Washington High School.
Bartoli is one of two feature twirlers from GW, with the other being Kaitlyn Thompson. She received a trophy, a bouquet of flowers, and a tiara.
With the event's longstanding tradition, the participation is still there. Multiple schools reported a rise in participation in their respective bands this year. A majority of the bands also have at least 40 members.
Mae Wooldridg, a senior at St. Albans and member of the marching band, said they have nearly 60 members in their band, which makes performing in this event, in front of so many people, ever more exciting.
"I love it personally. I know some people get stage fright, but to me it's so much fun," Wooldridg said.
George Washington also reported an uptick in the number of kids they have in their band. Last year they had less then 30, but this year they had more than 40 participate.
Wooldridg said they start preparing for the band festival in the summer and practiced as much as they could once school started.
"Band camp starts towards the end of summer so we've been working on this since then," she said. "We have after-school rehearsals and football games we treat as fancy rehearsals."
Also this year, the Marshall Marching Thunder performed for the friends and family members that were there of the eight participating schools.
Source:
Local News – WCHS Network | News • Sports • Business | Charleston, WV
---
Kanawha County Detectives continue investigation into deadly weekend shooting
CROSS LANES, W.Va. — Detectives with the Kanawha County Sheriff's Department (KCSD) are continuing their investigation into an officer-involved shooting that turned deadly.
On Saturday, Kanawha County Deputies were attempting to serve an arrest warrant from Logan County for Brian Edward Spencer, 43, from the Sissonville area.
According to the KCSD, deputies came to the Rodeway Inn in Cross Lanes when Spencer began firing gunshots at the deputies from his vehicle. The deputies then returned fire. Spencer was shot and killed in the exchange.
Detectives are still examining physical evidence and attempting to locate potential witnesses to the incident.
Anyone who witnessed the shooting or has information about it that could be helpful to investigators is asked to contact Detective/Sergeant Adam Crawford at 304-357-0560.
More information about the investigation is expected to be released at a later date after a review from the Kanawha County Prosecuting Attorney's Office. All cases of officer-involved shootings are sent to the Kanawha County Prosecuting Attorney's Office for review.
Source:
Local News – WCHS Network | News • Sports • Business | Charleston, WV
---
Evaluation of flood damage ongoing
CHARLESTON, W.Va. — It may take a little longer before West Virginia is ready to seek a federal disaster declaration from the White House.
FEMA, the SBA, and state and local emergency officials took a look at damages on the ground in the hardest hit parts of the state from the August 28th flash flood. Kanawha County Emergency Services Manager C.W. Sigman said the damage was about what they expected, but admitted there were a number of homes impacted which they were not aware of until they paid a visit.
"We found a significant number of houses with severe damage. Not as many as we originally thought were a total loss, but there were a significant number of homes that were not on the list that had a lot of damage," he said.
The damages fall into two separate categories, public infrastructure and private property. According to Sigman the public infrastructure damage often drives a disaster declaration, but in this case the higher level of damage may have been to private property. However, there is still an assessment happening on a major sewer system in eastern Kanawha County which could tip the scale.
"Kanawha Public Service District does have a lot of damage to the sewer system and they're evaluating that. They're running robot cameras and getting an engineering firm to take a look to clearly determine how much damage they have," Sigman explained.
The PSD has been given an extension on the deadline to report their damage information and FEMA and state officials are assisting with the assessment of the sewer damages.
Meanwhile, what is known from the assessment in Kanawha County is that three homes were a total loss. The report also found 22 homes with major damage, 54 with minor damage, and 24 more homes which were affected in some way. Kanawha County Emergency officials said the documentation also revealed an estimated cost for homeowner assistance and other needs from the flood is $759,671.51. The estimated figure is before the PSD evaluation.
Officials said the state will compile data from Kanawha and several other counties and submit an application for disaster assistance to the Biden Administration.
Source:
Local News – WCHS Network | News • Sports • Business | Charleston, WV
---
Treasurer Moore announces essay contest to earn more funds for trade workers in the Jumpstart Savings Program
SOUTH CHARLESTON, W.Va. — Skilled trade workers throughout the Mountain State can now jump start their careers even more through a new contest that could win them up to $12,000 by simply showing their pride in the work they do.
West Virginia State Treasurer Riley Moore took his skilled workers savings program known as Jumpstart to Bridge Valley Community and Technical College Tuesday for the launch of the new contest. Moore announced up to $12,000 could be deposited in a Jumpstart Savings Account to winners who explain what makes them proud to be a skilled worker in the state.
"Coming into this office, I thought, we have a college savings plan, we have a lot of programs incentivizing people to go to college, but we need to do more to help the skilled workers in West Virginia, and that's why I started the Jumpstart Savings Program," Moore said.
Launched last year, the Jumpstart Savings Program gives those looking to pursue a career in a skilled trade— from welding to cosmetology– the opportunity to save money and get certain state income tax benefits.
The contest announced Tuesday will select up to 20 people, based on the number of entries, to receive a total $2,000 in their savings account. Out of those selected, one individual winner will be randomly chosen to receive an additional $10,000 into that account.
The task at hand to be selected to win the funds is to write a 250 word or less essay answering the question, "What makes you proud to be a West Virginia skilled worker?"
Along with entering the contest and submitting the essay, contestants will also submit one original digital photo best representing their answer. Moore said anyone within the skilled trade industry can enter.
"By skilled trade I don't just mean welders, carpenters, pipe fitters or electricians, of course it's all of them, but it could be someone who went to beautician school, it could be someone who went to culinary school, any of those non-college career type paths, any of them can benefit from this," he said.
Skills USA State Director Melissa Wilkinson spoke at Tuesday's contest launch. She encourages every trade worker to become a part of the program and enter the contest as she feels it gives them a leg up towards their future.
Wilkinson said upon calling a former student one day to see how his business of acquiring a welding rig was going, he told her had the Jumpstart program been around when he was a student five or six years ago, he would have ultimately been able to meet his goal in obtaining the rig sooner than he had.
"He said he had to work three years as an apprentice and a welder's helper to be able to earn enough money and to be able to earn enough credit to purchase the tools that he needed, so $75,000 is what he has invested in just his truck," Wilkinson said.
Moore said the inspiration behind getting the program started in the state came from his own experience as a welder and going through a trade school.
He said the narrative that college is the only answer has been pushed for far too long, and currently trade workers may be needed now more than ever.
"We need people that are ready to take those jobs, I don't think we necessarily need people getting degrees in Russian literature or whatever else people are studying in college, we need to be ready for the jobs of the future," he said.
Moore believes there is going to be an enforced demand across the country soon to have workers trained and equipped in trade work due to the pushback for more U.S-made products.
"Equipping is what this program is going to help people do and prepare them for those jobs, as I do believe they are going to start to come back home from places like China, we've seen that happen with Taiwan with the chip factory already," said Moore.
Jumpstart Savings Account funds can be used to help workers pay for tools, equipment, supplies and other business costs.
Essay contest entries must be received by the end of the day on December 31.
Source:
Local News – WCHS Network | News • Sports • Business | Charleston, WV
---
CPD: Body found along Greenbrier Street identfied
CHARLESTON, W.Va. — Police have identified the body of a woman discovered in February on the other side of a guardrail on Greenbrier Street in Charleston.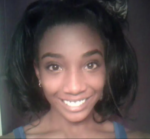 Charleston Police Chief of Detectives Lt. Tony Hazelett said DNA from the woman was submitted to an FBI database. He said information returned last week from Florida identified the woman as Tamber Bernelle Johnson, 31, of Falling Waters, West Virginia.
Her body was found by a work crew that picking up trash along Greenbrier Street between the state capitol and West Virginia International Yeager Airport. A blanket was over the body.
Hazelett said they've been able to learn in recent days that Johnson had some ties to the Dunbar area but was known to be transient.
"According to some families we spoke to, she actually an apartment down there at one time," Hazelett said. "According to the family members, she was transient. The family said the last they heard from her was that she was in Florida. They didn't hear from her very often and that's why they didn't report her missing."
Hazelett said investigators still don't know why Johnson was along Greenbrier Street but they believe her death was not a murder.
"All indications from the ME (medical examiner) and the investigation that this is not a homicide, no foul play suspected, no broken bones or anything like that," Hazelett said. "But we are still waiting on the medical examiner's final report."
Hazelett said police also don't believe Johnson's body was dumped in the area after her death somewhere else but there remain some unanswered questions.
"We just got the name last week. We're still trying to follow-up with associates and friends about how she got back from Florida to Charleston. There's still some investigation we need to do," Hazelett said.
Source:
Local News – WCHS Network | News • Sports • Business | Charleston, WV
---